LITERALLY, WHERE EVERYONE KNOWS YOUR NAME!
family+ Food + Community + The 1894 lodge
Located in New Washington, Indiana, The 1894 lodge is place where everyone comes to drink eat and have fun.
As soon as you walk through the door, you will be greeted with a smile and an eagerness to serve that makes you feel at home. The energy that is created by the Award winning staff creates an atmosphere that fosters a special relationship that you cannot receive at any other restaurant.
There are two different dining rooms and a bar area that spreads cheer. All three are very unique and provide three completely different settings with the same friendly staff. If you want a more formal dinner, you are welcome in our main dining room that boasts a gas fire place, original floors and exposed brick. If you need a more laid back setting, come hang out in the lounge area that houses a wood pellet stove to keep warm and old school memorabilia and televisions to watch your favorite teams game. The bar area holds home to the liveliest group in New Washington. The bar was made from reclaimed local Indiana wood and holds just as much character as the building itself.
The lodge prides itself on giving the patrons an incredible local product, high character staff and the ability to foster relationships that will last a lifetime.
Phone
(812) 628-9006
Location
409 E Main St
New Washington, IN 47162
Hours

W 5p-8p themed buffet
Th 5p-9p
F 5p-9p
Sa 5p–9p

*Brunches are posted
To our Facebook Page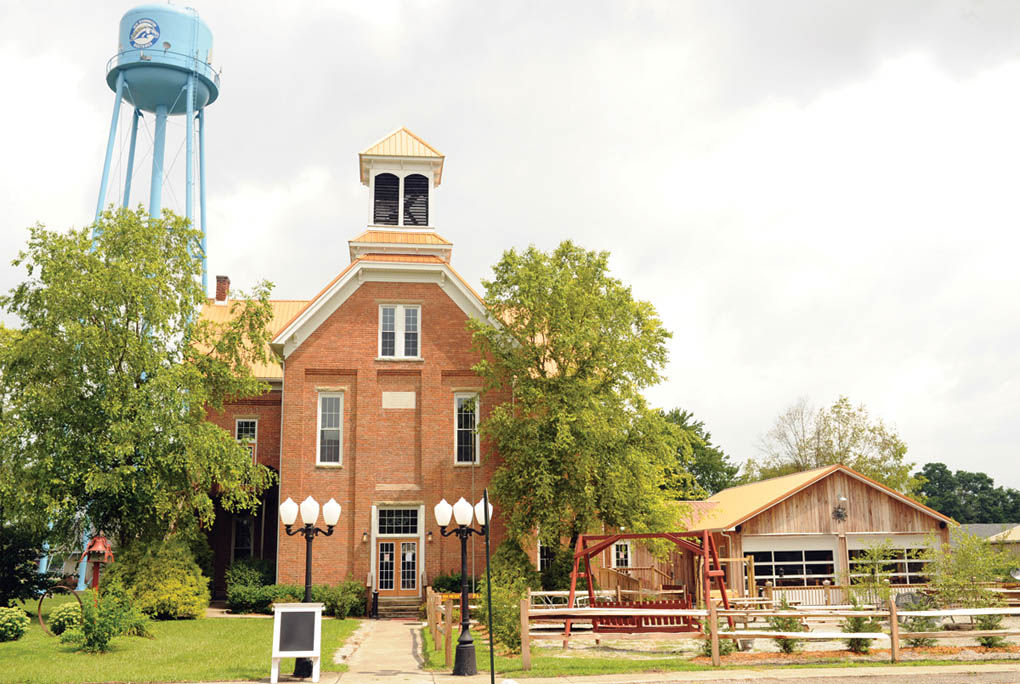 TO MAKE A RESERVATION
Call (812) 628-9006 from 2pm – 9p daily
Reservations required for parties of 6 or more.